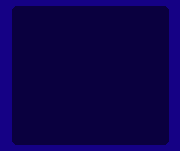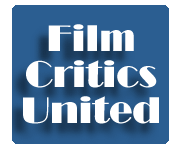 Reviewed By


Christopher Armstead
Mutha Fukkin' VHS. Hey… that's not me talking, no sir, I don't use profanity in my reviews. Anymore. That's my friend Darnell talking in reference to the first 'V/H/S' that was thrust upon us last year some time. Just so you know, that's a compliment from Darnell. Of the highest order. We here at the FCU also enjoyed our time spent with the found footage horror anthology 'VHS', easily one of the best of the recent spate horror anthologies released over the last couple of years. Some stories were better than others, but that's par for the course. Now we have 'V/H/S 2'. My friend Darnell viewed this before I did, and his three word review consisted of 'Mutha Fukkin' VHS-2'. Gosh darn, Darnell was on point yet again.

The wraparound story this time is 'Tape 49' directed by Simon Barrett. Larry (Lawrence Michael Levine) and Ayesha (Kelsey Abbott) are a couple of low brow private detectives who have received a job to find some woman's missing college aged son. This leads them to an abandoned house with a lot of TV's and a lot of VHS tapes. If you saw the first one, you're familiar with the setup. Ayesha starts putting tapes in the machine while Larry investigates the creepy house.

'Phase One Clinical Trials', directed by Adam Wingard. Herman (Wingard) has just gotten a bionic eye. That's awesome. The Docs have set it up so it records everything he sees. Not so awesome and a serious invasion of privacy. It sees dead people, and these dead people are unhappy. That would be the polar opposite of awesome. Fortunately he meets the morally suspect Clarissa (Hannah Hughes) who has a bionic ear and knows how to deal with this. Just so you know, Clarissa kind of sucks at dealing with dead people. Very good opening segment.


'A Ride in the Park', directed by Greg Hale and Eduardo Sanchez. It's Saturday afternoon and Chuck (Jay Sanders) is about to do some mountain biking. He has his helmet cam and his handlebar cam and he's ready to go. Until he sees a woman has been brutally attacked, projectile vomiting blood. Then he sees the dudes who attacked her, entrails dragging, heading his way. He tries to help this woman, but alas it's too late. She's been zombified. Chuck gets bit, and eventually dies. At least for a little while. Now we get the rather unique perspective of the birth of a zombie, form a first person perspective, as this zombie goes about doing what zombies do. In my humble opinion, this is the best story in the movie, the last movie, and any of the plethora of anthology tales I've seen in the last five years.

'Safe Haven' directed by Timo Tjahjanto and Gareth Evans. Father (Epy Kusandar) runs a cult where heaven will come to us on Earth. Think Jim Jones only crazier. A film crew wants to film at his compound but Father is concerned. The crew assures him that he will get a fair shake. Bad… Bad mistake. The crew shows up, sets up the cameras and begins the interview. Father is clearly insane. Not to mention that he and his brood have a real interest in Lena (Hanna Al Rashid), the pretty, freshly pregnant producer of this documentary. Well… it's a cult. And it's this cult's special day. You know what that means right? Mass suicide is the order of the day. But don't worry! They won't be dead long! And that pregnancy for Lena… when we got to Safe Haven, she wasn't even showing. A few hours later she's giving birth to… well… you should experience this organically for yourself. While I did enjoy 'A Ride in the Park' more, 'Safe Haven' was no slouch.

'Slumber Party Alien Abduction', directed by Jason Eisner. Some really obnoxious youths are having a sleepover, while being watched by one of the kids terminally horny sister and her boyfriend. Oh look, bright lights on the lake. No problem, ignore it and get back to doing some more obnoxious stuff. Oh look, the aliens have landed. And while these aliens look like the traditional Area 51 type aliens, apparently they don't want to probe these obnoxious kids, they want to eat them. Don't know if they want to eat Scruffy the dog, but he's the one with the camera on his head, so he has to hang out for a while. Here's the thing. We were kind of pulling for the Aliens on this one. We didn't even like scruffy. This would be our least favorite of the set, but even this one wasn't bad.

Back to the wraparound… it doesn't end well.

'VHS 2' had a couple fewer tales than the first movie, which gave a little more time for these tales to focus on their story elements, and this film also had a little more polish, all of which added up to an even a better viewing experience. Bigger, bloodier and better in every way, we are officially a fan of VHS. I'm sure a third one is already in the works.