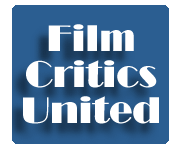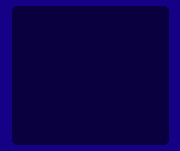 Reviewed By


Christopher Armstead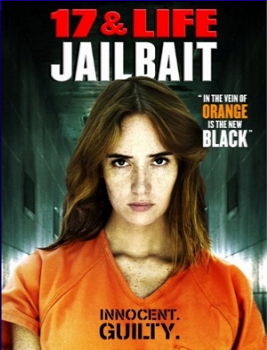 'Jailbait'… yeah… this was pretty darned sleazy. Admittedly, I thought this was going to be one those films that The Asylum had commissioned for The Lifetime network… but this wasn't one of those. No… this was a WIP, a Women in Prison movie, or I guess more accurately a Girls in Prison movie since this one takes place in a juvenile facility, which I guess makes the atrocities we get to witness in this film doubly disturbing, though admittedly the majority of the actresses in this movie haven't been juveniles in ten to fifteen years. But anyway, here is 'Jailbait' and let's try to get through it.

Seventeen Year Old Anna (Sarah Malakul Lane) is in her bedroom playing her cello when her evil, drunken step-father wanders in to rape her yet again. Recognize that Sarah Malakul Lane has clearly never held a cello before, but when she eventually goes to juvie we will see Anna mopping floors… clearly Sarah Malakul Lane has never held a mop before either. Anyway, she kicks the old dude off of her, he manages to somehow stab himself in the neck and he bleeds out.

Now Sarah, thanks to the testimony of her hateful mother, is sentenced to a juvenile facility for the next four or so years to get herself all rehabilitated. That's probably not going to happen in this place. First things first! Time for a group spray down and cavity inspection. Any self-respecting WIP movie has to get that out of the way to properly start things off. Now it's off to general population for some whooping and hollering from the inmates, then it's off to the cell so Anna can meet her roommate Genie (Jennifer Jacobs) who really likes to gaze at the beauty of Anna while she sleeps and touch herself inappropriately. Until Anna and Genie start touching each other inappropriately in a few minutes.



The problems start almost immediately for poor Anna as she has upset tough bitch Kody (Erin O'Brien) and her gang for some unknown reason which results in a sound ass kicking, then she proceeds to upset tough bitch Telita (Shannon Walters) and her gang for the crime of being white, I think, and this also results in a sound ass kicking, but at least Warden Baragan (Steve Hanks) can make it all go away for a favor or two. Anna initially refuses this request, then things get progressively worse and now Anna has to take the warden up on this offer. Even though things don't really get much better for her.

So here's Anna's scenario right now. She' being routinely raped by the warden, she's either having lesbian sex with or being beaten by Kody, she being routinely beaten in the shower by Telita… get used to Anna being in the shower… and also get used to Anna vomiting semen… she's gotten herself strung out on heroin and crack, some of it provided by this warden, her mother routinely drops in to say horrible things to her daughter about allowing herself to get raped by her stepfather, she gets stuck in the crazy ward and then most of this stuff just repeats over and over again. What Anna needs is a way out. Parole… suicide… something. Or maybe the magic is this cello she can't remotely pretend to know how to play.

When discussing 'Jailbait', let's go ahead and work from the position that this was meant to be a sleazy exploitation movie and nothing more. This allows us to ignore certain things. Such as the fact that Sarah Malakul Lane hasn't seen seventeen in a really long time. Or that the absolute worst lawyer on the planet would've gotten those charges against her dismissed. Or that the drug addicts in the yard shot up in the yard for everybody, including the guards, to plainly see. Or that the prison insane asylum had a glass exit door, plain as day, so that any point any of these lunatics simply could've walked out. Or that this movie has some of the worst staged riot scenes ever committed to HD SD cards. Or ask yourself how happy would you be to see a person who allowed you to get raped by your stepfather for a decade, testified against you in court and had you sent to prison to get raped some more, only to greet this person with a warm hug upon release. I'm all for forgiveness, but come on sister.

We're going to ignore that stuff because in this movie it is not important. Knowing how to properly play the cello or hold a mop is also very unimportant. What is important is group showers, lesbian sex, coerced sex and Sarah Malukul Lane's enhanced breasts and 22 inch waist. That's what's important. To that end, and if this is what you are looking for in an exploitation movie, this one pretty much covers it. And Miss Lane isn't a terrible actress and has the benefit of possessing a set of very sad, Rose Byrne pair of eyes which works well for her here, and Steve Hanks has possibly cornered the sleazy low budget warden market for years to come.

At the end of the day, 'Jailbait' is a terrible movie, make no mistake about this. But we can tell you that this thing doesn't pretend to be anything other than what it is.