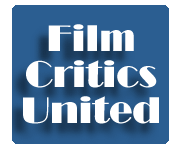 Reviewed By


Christopher Armstead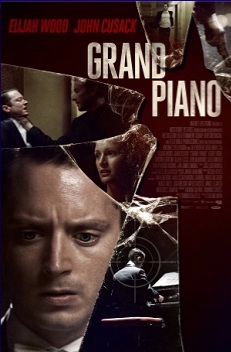 As it so happens, you people who could care less about this worthless fact, I too was a concert pianist in a previous life. In fact, after witnessing this odd thriller 'Grand Piano', I am now interested in reactivating this lost passion, but I will need a 97 key piano similar to the one that Tom Selznick (Elijah Wood) was playing in this movie. I just priced a Boesendorfer which starts around 175g. And alas, this passion has been snuffed out before it even had a chance to re-ignite.

It is the night of the big concert where Tom Selznick will be playing one of the most notoriously difficult pieces of music ever written, composed by his late mentor, with this composition to be played on his late mentor's classic 97-key grand piano. It's going to be a grand event for Tom, with the world looking on and his beautiful actress wife Emma (Kerry Bishe) in the seats to watch her man kill this piece. There is one small issue as the otherwise supremely gifted Tom has a reputation of choking when the composition gets particularly difficult, but with his assigned assistant (Alex Winter) by his side, there should be no issues.

Ah, yes… but then there's that dude (John Cusack). We can't see the dude, but we, as well as Tom, can hear the dude. This cat is somewhere off in the rafters and has commanded Tom, through some elaborate scheme of events, to put on an earpiece so he can berate Tom into playing the perfect concerto. Just in case Tom doubts this guy's passion, he lets him know that he has a high powered scope rifle trained on Tom and if he were to play one note wrong… goodbye. Or maybe he will just kill his wife. Regardless, Tom had best be on his game.

Obviously, starting out, Tom doesn't believe my man, but then this dude does a couple of things that makes Tom a genuine believer that he means business, and now the game is on in full effect. Admittedly having played a little piano, or having done anything that requires a little bit of concentration, it would be way easier for somebody to complete this task without some lunatic yelling in your ear every two or three minutes talking about how he is gonna kill you, but I guess that's why Tom is a professional.




Eventually it's going to get to the point where Tom and this mysterious fellow are going to have to have a face to face. This is where we learn that this gentleman, while certainly a fan of the classics, has a different interest in Tom playing this piece correctly. And eventually, the Grand Pianist is going to have to turn into a grand badass if he's going to see the morning. Just so you know, he's a way better grand pianist.

A new week, another John Cusack movie. Where does the man find the time to even sleep? Directed by Eugenio Mira, yet another young Spanish director since this seems to be where everyone is going to find their new directing talent, 'Grand Piano', as they say, is better than it has any right to be. By that I mean that the very premise of 'Grand Piano' is absurd. It is ridiculous. It is patently insane. We have a whackjob in the rafters of some concert hall, with a high powered rifle, with a man on the ground killing people. He's constantly talking to this guy, with this concert pianist, in the middle of his own concert, often running off the stage and abandoning his own concert. Tom is so great a pianist that not only can he play the most difficult piece ever committed to onionskin, but he can do this while some loon is yakking in his ear, pointing laser dots at his chest, and Tom can play the piano with two hands AND dial out cell phones and all kinds of crazy stuff. And by the time we get to our mysterious villains real reason for needing Tom to play the piece correctly, it just gets sillier.

But oddly enough, the director kind of makes this thing work. Here we have a film which largely takes place watching a guy play the piano, but Mira and his editor… always have to give it up to the editor… find ways to keep the film in motion, to keep the tension ratcheted pretty high, and as a result of this they keep the silliness of the entire exercise at bay. For the most part. By the time we get to the end and the big fight in the scaffolding, this film goes completely batty, but getting there was pretty tight.

Elijah Wood, who pretty much has to carry this entire movie since the focus is on his character almost from beginning to end, does a fine job with his overly large sad eyes to convey the stress that his character is under. Mind you, we can't understand how this guy could ever choke on a composition considering how well he handled himself under these circumstances. John Cusack's voice was effectively menacing, which is probably how he managed to squeeze this movie into his busy schedule since he could've done the majority of this part in an afternoon in a sound booth, and when he finally does show up in the last fifteen or so minutes, he makes for a solid villain.

Still, the last act is pretty nutty. I'd like to say the movie fell apart in the last act, but the truth of the matter is that 'Grand Piano' was never truly together, so the big fight and the big reveal just kind of fell in place with the rest of the lunacy we had seen to this point.

We enjoyed 'Grand Piano', a movie that plays light and loose with lucidity, but it is so well crafted and well-acted and so earnest in its presentation, we just kind of got swept away into its nonsensical world.