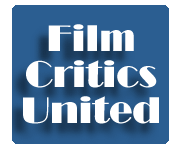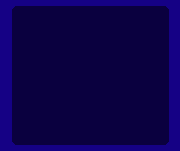 Reviewed By


Christopher Armstead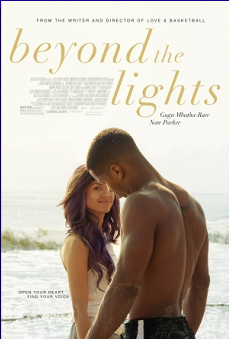 When we first meet the adult Noni Jean (Gugu Mbatha-Raw) in this film 'Beyond the Lights', she's in a music video, crawling on a desk, wearing something I can only describe as belt straps covering her feminine parts, telling me all the nasty things she's about to do. The video is playing at the Billboard awards and Noni Jean, and the rapper she was singing for in the video Kid Culprit (Machine Gun Kelly) win. Yay! Life should be great for Noni right now, right? I mean she's young and beautiful and paid and has finally achieved everything she's been working for… her stage mom manager Macy (Minnie Driver) is a bit of a handful, but she's only looking out for her baby girl's best interest. Then why, pray tell, is Noni sitting on the edge of the balcony, umpteen stories up in the air and actually launches herself off it? I mean if it weren't for the lightning quick reflex and mighty powerful right arm of super handsome L.A. cop Kaz Nicol (Nate Parker) girl would be seriously dead right now. Noni just wants somebody to see her, the real her, and Kaz completely sees her.

In 'Beyond the Lights' Writer / Director Gina Prince Bythewood paints a picture of fame, celebrity, and the music business, at least how she sees it, and it's not a pretty one. An industry built upon the complete exploitation and destruction of women. So we get hang out with Noni and Kaz for a bit, and it was a rough start to begin with for these two… one being a budding recording superstar and the other being a Los Angeles beat cop suddenly thrust into the spotlight because of his heroic actions… but Noni really likes this young man as he brings a sense of normalcy into her hyper chaotic life. Kaz seems to see the girl under the extensions, the tight vinyl and the eight inch stilettos. The genesis for Kaz's desires for Noni are little more unclear. Admittedly, she's crazy hot and all, but she doesn't really fit into Kaz's calm, controlled, planned out life. You see while Noni has a hyper controlling stage mom, Kaz has a somewhat controlling stage father. His old man is police captain Nicol (Danny Glover) and he envisions his young son becoming a city councilman and then who knows where he could go? And as the police captain points out, Noni, at least in her current state, isn't exactly first lady material.



But love won't wait. Never has, never will. Kaz integrates himself into Noni's hectic life, and it's probably more than the young man was prepared for. Some things happen which will require him to rescue his lady love once again, more figuratively this time, which will bring them closer together. But we know how these things usually shake out. Boys has the girl, boy will then lose the girl, with the hope being that somehow, someway, the handsome boy and the pretty girl will find some common ground on which they can be together again.

On its surface, 'Beyond the Lights' is a love story, and a fairly traditional one at that. Impossibly good looking people from diametrically opposed lives meet, they clash, the find love, they lose love and then hopefully they get that love back. So when we examine this part of the director's film, it works just fine. Gugu Mbatha-Raw is amazing in this film. A revelation. We know going in that our main character has to travel the path of redemption. The character, for this to work, has to go from someone we don't like all that much to someone who we are completely invested in. What Ms. Mbatha-Raw has managed to accomplish is to make Noni a sympathetic character from the start. So while we as an audience might not have been on board with everything the character of Noni was doing, we knew she wasn't in control of her life, and as she went through what she went through, it made only our affinity towards her grow even more. Even dealing with her somewhat terrible boyfriend. It seems every other characters main focus in this movie is controlling Noni, and that includes Kaz. When they eventually break up, after their wonderfully happy time together, this seemed completely unnecessary and this is why I say Kaz was a fairly terrible boyfriend. Try supporting a sister every once in a while, brother. Unfortunately, I think part of this was the way that Kaz was written. Unlike Noni, Kaz was kind of ill-defined in this movie and I never got a feel for what Kaz actually

wanted

in this movie. In the end, I know what he's going to get and it is a helluva good deal all things considered, but it couldn't possibly be what the man wants. Noni is going to get exactly what she wants, and has always wanted, but Kaz is destined to become an accessory. But this is a love story written by a woman largely made for women, so this is to be expected.

Running constantly beneath the love story however is the examination of the culture of celebrity, fame, and exploitation. The over-sexualized Brittany's, Miley's and Rihanna's and the like that we see every day on TMZ and E! and music videos and how these young women are relentlessly taken advantage of, with little or no support system. Or worse, as was the case with Noni, their support system is chief among the ones who are exploiting them. I probably found the behind the scenes shenanigans of the music business, and how Noni related to all that, maybe a tad more interesting than the love story, but I'm probably in the minority in this.

Gina Prince-Bythewood is a wonderful director who really should work more, and 'Beyond the Lights' is fine film in which she showcases the depth of her talents. Is the film perfect? No… its star is, but the movie itself somewhat flawed, but very entertaining and still an amazing accomplishment.