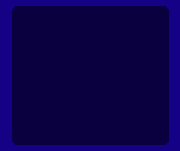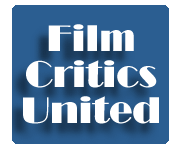 Reviewed By


Christopher Armstead
About a year ago UFO International Pictures released a movie called 'Rage of the Yeti', a movie that took place largely in the snow where a group of semi-interesting people ran from some poorly rendered CGI abominable snowmen with lots of teeth. That movie was not very good… but Yancy Butler was in it, and while the YBE has been stronger in other movies, think those SyFy Lake Placid movies for example, it did kind of make this movie watchable. Today, UFO International Pictures has released a movie that is damn near identical in 'Abominable Snowman', as it takes place largely in snow, features similarly poorly rendered CGI creatures with lots of teeth, only with darker fur this time around, that snakes under the snow like a shark,


nine foot, 800 pound monster armed with only a handgun will be known as Dummy for now on. So Dummy (Chuck Campbell) gets The Highlander (Adrian Paul) to ferry him up the mountain on his CGI helicopter where he hunts the monster, and is subsequently smashed to death. Or so we hoped.

Dummy's Sister (Lauren O'Neil) is now distraught that Dummy is missing. She contacts Stern Looking Dude (Nicholas Boulton) who has decided that the old regimen needs to come together, jump on the mountain and find Dummy. The rest of the team consist of Mr. and Mrs. Dead Meat (Sam Cassidy and Elizabeth Croft), named as such since they are in love and for some reason foresee a long life together, and finally we have Bitch Ass Sissy (Sean Teale) who will be of little value because he's a bitch ass sissy.

So The Highlander, who's the best helicopter pilot ever when he's not drunk, drops the team and Dummy's Sister off on the mountain and it only takes a second before an avalanche K.O's Mr. Dead Meat, who is subsequently carted off by the monster. Mrs. Dead Meat is all distraught and stuff because her husband is dead. I tried to assure her that she'd be joining him in death soon, but is she listening to me?

Eventually they find Dummy who's all upset that his friends and his sister risked their lives to find his stupid ass, and the abominable snowmen have found all of them. That's right, I used the plural. It's not looking good for our regimen, and Dummy is still shooting at the monsters even though they are obviously bulletproof. If only somehow we could get one of these things to eat a grenade. But how are we gonna pull that off?

Directed by Marko Makilaakso, 'Abominable Snowman' suffers largely from the disease of lackluster. It actually put me to sleep, and I was so close to making it. Admittedly it was late at night, at least for me, but this was during the big climax that I was deep sixed, so I had to pick it up the next day. Almost everything about the movie was lackluster. The characters were non-descript, the story was rudimentary, the kills mostly took place off-screen and as such were lacking in creativity since somebody yelling off-screen isn't the most creative approach around, and the monsters themselves were kind of goofy looking, so as you can see, from a personal standpoint 'Abominable Snowman' isn't giving us much to work with. And we're very forgiving when it comes to this stuff.

But even at that, we will still try to unearth some positivity from what we saw. Actor Nicholas Boulton, for instance, was really dramatic as Stern Looking Dude. Maybe overly so. I mean my man was seriously channeling Shylock like it was nobody's business. Completely demanding his pound of flesh from The Highlander as the drunk pilot. Also, if you happen to be a fan of downhill snow racing, the scenes with snowboarding and the skiers running from stock footage of avalanches and fake monsters were nicely shot. Let see… what else… that lady playing the bartender was pretty hot. And… uh… I learned that Abominable Snowmen find grenades tasty. That's about it.

Lackluster. That, my friends, is 'Abominable Snowman' in a word.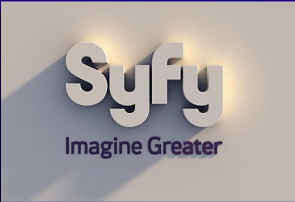 but there are differences. Significant ones. This one has people getting killed who aren't the least bit interesting, and the Yancy Butler Effect is completely absent. We did have an Atanas Srebrev sighting, another favorite here at the FCU, making this the 39th movie we've commented on that has Atanas Srebrev in it, making him the king of the FCU, but Atanas and his one scene could not rescue this slow moving slop.

Two dudes are doing mountain climbing in the snow when they get eaten by the monster. The next scene shows one of the dudes that got eaten fixing to

go on a trip to the mountain to kill the monster. While I was confused at the time, days later I would learn that first scene took place in the past, and the new dude we were looking at was the first dude's son. I don't remember if I saw any text indication on screen telling me this, but I'm glad somebody out there was paying attention. Also, while I'm sure the characters in this movie have names, I don't remember them and the IMDB didn't have the decency to include the character names so I will be making up names for them. Such as the dude that's going up on a snow filled mountain to hunt a